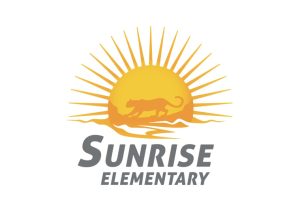 COUGAR NEWS
Week 29= March 20th – March 24th, 2017
SNOW DAY LETTER – PLEASE READ!
 WHAT'S HAPPENING THIS WEEK:
Monday = Assembly @ 7:55am in Gym
Tuesday = 5th Grade Outdoor School PARENT Meeting @ 5pm
Wednesday =  "Vacation" Dress-up Day! Wear your favorite shorts, shirt, hat, sandals/flip-flops (bring extra shoes if you have PE)
Wednesday = Early Release at 1:50 pm
Mar 20-24th = Cartooning Artist in Residence in classrooms
 UPCOMING EVENTS:
Mar 27-31st (Mon-Fri) = SPRING BREAK WEEK = NO SCHOOL
Apr 3rd-May 26th = Grades 3-5th Grade Swim School (schedule TBA)
April 5th (Wed) = Early Release NEW TIME 2:10 pm
Apr 7th (Fri) = REGULAR SCHOOL DAY (snow make-up day)
Apr 10th (Mon) = Student Recognition Assembly @ 7:55am
Apr 10-21st = Jumprope for Heart Fundraiser (more info to follow)
April 14th (Fri) = Conferences 3:30 – 7:30 pm – NO SCHOOL
April 17th (Mon) = Conferences (details TBA) – NO SCHOOL
April 21st (Fri) = Family Movie Night in Cafeteria @ 6pm-All Welcome
April 24th (Mon) = Assembly @ 7:55am in Gym
April 28th (Fri) = Spirit Day and Box Tops Due
Smencils are Back! This month we have SPRING & NINJA TURTLES.  Smencils are only $1.00/each. All money goes toward  Sunrise Elem ! They are located in the office for purchase
BURGERVILLE  FUNDRAISER EARNED $623.24 FOR SUNRISE! THANKS FOR ALL YOUR SUPPORT!
 MILKSHAKE PARTY WINNERS:
CORDER = KINDER
HEALEY = 3rd GRADE
2016-2017 TOTALS = $405.15
February Totals = Box Tops = $65.10
February  Winners:
PRIMARY:  Corder
INTERMEDIATE: Hanson
Join Sunrise "REMIND"  A great way to receive important up-to-the minute messages and Information!  for TEXT – text @sunriseo to 81010 or to 541-504-6347 or EMAIL.  Join Today!
· BREAKFAST/LUNCH INFO:

· Free and Reduced Lunch Applications are available in the office—Complete ALL questions & return to office ASAP. 2016-17 = Reduced Lunches will be FREE !

· Free Breakfast is served in the classrooms at the start of each school day

· Regular Lunch = $2.35—Please  put money in filled envelope  & put in box in the office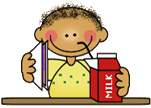 Bus info @ http://albany.k12.or.us/district/transportation/ or call (541) 967-4626
SCHOOL/OFFICE HOURS
SCHOOL HOURS = 7:55am—2:30pm*
*EVERY WED = EARLY RELEASE @ 1:30 pm
OFFICE HOURS = 7:50am-3:00pm
*Students are not to arrive at school before 7:50am as they are not allowed in the building & no supervision