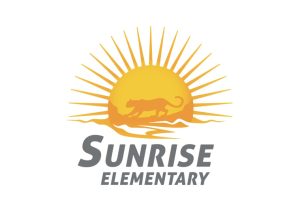 COUGAR NEWS
Week 14 – December 3rd – 7th, 2018
Our LOST & FOUND is OVERFLOWING!! Please check for COATS, HATS, SCARFS, GLOVES, etc.!!!
What's Happening This Week: 
MONDAY – Math Club 2:30 – 4:00
THURSDAY – Math Club 2:30 – 4:00
THURSDAY -Kinder Field Trip to Storybook Land at 9:00 – 11:00 am 
Upcoming Events:
MATH CLUB continues Monday & Thursday thru December 13th (except no school days) @ 2:30-4pm. Contact teacher for info.
Dec. 11th (Tuesday) = PTT Meeting at 6:00 pm
Dec. 14th (Friday) = Holiday Family Movie Night at 6:00 pm.  Hot Cocoa, Raffle and surprise for each Sunrise Student.
Dec. 22-Jan. 6th = HOLIDAY BREAK – NO SCHOOL
EVERY WEDNESDAY IS EARLY RELEASE @ 1:25pm*
*EVERY FRIDAY ASSEMBLY (unless noted or no school) @ 2:00pm*
TARDIES: we are asking parents to make sure their students are ON TIME to school-students should be in their classroom by 7:50am—if they arrive after 7:55am they must come to the office and get a tardy slip and we will be monitoring those this year.
Remember…7:55 is to late to arrive!!
K-2nd PICK-UP DOOR SCHEDULE: The front door will NOW unlock @ 2:30pm on M-T-TH-F and 1:30pm Wed. This way the students can be in class until the bell @ 2:25pm and will be IN the cafeteria ready for parents to pick them up. We have had issues with parents taking kids from the teacher line as they try to go into the Cafeteria and that is unsafe because the teacher does not know that the student has been taken by their parent.
HOLIDAY AND TROLLS SMENCILS are HERE!!
Smencils are only $1/each and all money goes towards Sunrise !
Buy one or two in the Office!
Office Hours – 7:30am – 3:00pm
Students are not to arrive at school before 7:40am – we have no supervision until that time.