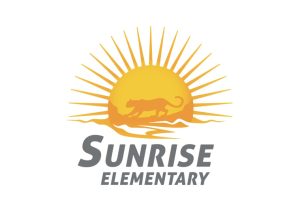 COUGAR NEWS
Week 25 = February 19th – 23rd, 2018
What's Happening This Week: 
MONDAY  – NO SCHOOL – President's Day – B&G Club Closed
WEDNESDAY – Immunization Exclusion Day – We have contacted Parents that this affects.
FRIDAY – 5th Grade at NAMS – Mussic Assembly 9:00 – 11:30 am
Upcoming Events:
Feb. 26 – March 2nd – BOOK FAIR ALL WEEK
Feb 26-Mar 2nd = SPIRIT WEEK-Read Across America:

MON 26th = Wear CRAZY SOCKS
TUES 27th = Wear a HAT
WED 28th = Dress up as a TWIN with Someone
THUR 1st = Dress up as your FAVORITE BOOK CHARACTER
FRI 2nd = Wear your Red SUNRISE SHIRT

 March 1st (Thurs) = Literacy Night: Suess-a-bration @6-7:30pm We will have staff reading books aloud, Technology, A FREE book and CAKE!! *Info flyer will be sent home next week in  Friday folders
March 6th (Tuesday) = PTT Meeting at 6:00 pm
March 11th (Sunday) = Daylight Savings Time starts – SPRING Forward by turning your clocks FORWARD 1 HOUR
SMENCILS 
  Smencils are only  $1/each and all money goes towards Sunrise ! Buy one in the Office
SCHOOL STARTS AT 7:45am—Your student(s) should be at school by @ 7:40am to be in class on time.
*EVERY WEDNESDAY IS EARLY RELEASE @ 1:40pm*
*EVERY FRIDAY ASSEMBLY (unless noted or no school) @ 2:15pm*

SCHOOL HOURS = 7:45am—2:40pm*
*EVERY WED = EARLY RELEASE @ 1:40 pm
OFFICE HOURS = 7:40am-3:10pm

*Students are not to arrive at school before 7:35 am as they are not allowed in the building & no supervision.