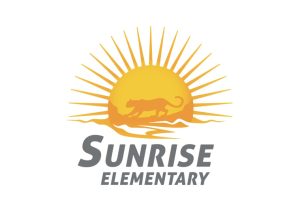 COUGAR NEWS
Week 12 = November 20th – 22nd, 2017
What's Happening This Week:
Nov. 16th – Dec. 1st – Swim School at SAHS pool for Luvert, Shank & Boldand (5th), Hodges (3rd) and Wetherell (4th).  Please make sure your student has a swimsuit and towel.
Wednesday (11/22) = Kinder "SNACKSgiving" in the Cafeteria at 1:00 pm
Wednesday (11/22) = No Adventure Club Today (29th is LAST one)
Thursday & Friday (11/23 & 11/24) THANKSGIVING BREAK – NO SCHOOL
Upcoming Events:
Nov. 29th (Wed) = LAST ADVENTURE CLUB
Nov. 30th (Thurs) = BOYS & GIRLS CLUB CLOSED-please make sure the office knows what your student(s) After School Plan is for Thursday!
Dec. 5th (Tuesday) = PTT (Parent-Teacher Team) Meeting at 6:00 in the Cafeteria.  Child Care is provided.
Dec 8th (Fri) = HOLIDAY MOVIE NIGHT @ 6pm in Cafeteria! We are showing "Polar Express"! We will have a few special surprises and we will be raffling off 4 DVD's (double feature of Polar Express/How the Grinch Stole Christmas)
SMENCILS ARE BACK!!
 We are excited to announce that SMENCILS are BACK!! We have TROLLS & AVENGERS this month! Smencils are only  $1/each and all money goes towards Sunrise ! Buy one in the Office
SCHOOL STARTS AT 7:45am—Your student(s) should be at school by @ 7:40am to be in class on time.
LOST & FOUND: PLEASE come and take a look at our Lost & Found if your student is missing a coat, sweater, jacket, hat, etc. We have SO MANY items already and with the colder/wetter weather coming, your student will be needing their outerwear!! You must come and check in at the office before as the Lost & Found is in the main hallway. Thank you!!
*EVERY WEDNESDAY IS EARLY RELEASE @ 1:40pm*
*EVERY FRIDAY ASSEMBLY (unless noted or no school) @ 2:15pm*

SCHOOL HOURS = 7:45am—2:40pm*
*EVERY WED = EARLY RELEASE @ 1:40 pm
OFFICE HOURS = 7:40am-3:10pm
*Students are not to arrive at school before 7:35 am as they are not allowed in the building & no supervision.