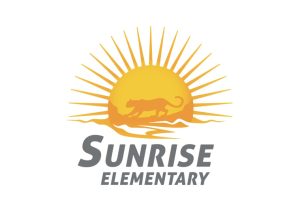 COUGAR NEWS
Week 38= May 22nd -26th, 2017
 WHAT'S HAPPENING THIS WEEK:
Monday = May 15-26th, Grover 5th Grade Swim School
Tuesday = 2nd Grade Field Trip to Portland Zool 8:00 am – 2:15 pm
Tuesday = FINAL Fitness Tuesday at 2:30 – 3:15 in the Gym
Friday = Super Spirit Day and Box Tops Due
 UPCOMING EVENTS:
May 29th (Mon) = NO SCHOOL – MEMORIAL DAY
June 5th (Mon) = 5th Grade All-Star Student Recognition @ DO @ 7:00pm
Congratulations to Shasta Alexander and Melissa Lopez-Lopez
June 6-9th (Tues-Fri) = 5th Grade Outdoor School in Sweet Home—5th Graders will leave Tues morning and return Fri afternoon.
June 7th (Wed) = 3rd Grade Field Trip to Knights Baseball Game 8:45am-2pm
June 12th (Mon) = FINAL Assembly in Gym @ 7:55am
June 12th (Mon) = Kinder Field Trip to Enchanted Forest @ 9:15am-2:15pm
June 13th (Tues) = 1st Grade Performance on Stage @ 1:45pm
June 14th (Wed) = NO EARLY RELEASE-School out @ 2:30pm
June 14th (Wed)=FIELD DAY:K-2nd@ 8:25-10:25am/3rd-5th @12:15-2:15pm
June 15th (Thurs) = Kinder Completion Cake Party in Gym @ 10:00am
June 15th (Thurs) = 2nd Grade 3 Piggy Opera on the Stage @ 1:00-2:15pm
JUNE 16th (Fri) = 5th Grade Promotion & Reception @ 10:30am
JUNE 16th (Fri) = LAST DAY OF SCHOOL—1/2 DAY RELEASE @ 11:30am—NO LUNCH SERVED
LOST AND FOUND – With the warmer weather, we have A LOT of coats on our LOST & FOUND rack that will be donated on the last day of school.  Please come in and see if any items belong to your student.
2017-18 Spring Registration Continues! Please turn your student(s) Registration card ASAP.  This will save you time at Final Registration in August and will hold your student(s) place for next year.  Contest in not over…2nd & 3rd place classes will receive a surprise reward!!
Congrats to Mrs. Morris (1st Grade) Class — Winner of the Ice Cream Party!!
FLIP FLOPS-We know the weather is getting warmer but we have a lot of scraped knees and elbows because of kids trying to run in flip-flops. Also on PE day it would be great to wear real shoes to avoid injury!
NEW Trolls, Inside Out & Spring Smencils are now in the office.  Smencils are only $1.00/each. All money goes toward Sunrise Elementary! They are located in the office for purchase!
*Please help spread the word if you know anyone that has a child that lives in the Sunrise attendance area that will be 5 years old as of Sept. 1st 2017!
2016-2017 TOTALS = $405.15
February Totals = Box Tops = $65.10
February  Winners:
PRIMARY:  Corder
INTERMEDIATE: Hanson
Join Sunrise "REMIND"  A great way to receive important up-to-the minute messages and Information!  for TEXT – text @sunriseo to 81010 or to 541-504-6347 or EMAIL.  Join Today!
· BREAKFAST/LUNCH INFO:

· Free and Reduced Lunch Applications are available in the office—Complete ALL questions & return to office ASAP. 2016-17 = Reduced Lunches will be FREE !

· Free Breakfast is served in the classrooms at the start of each school day

· Regular Lunch = $2.35—Please  put money in filled envelope  & put in box in the office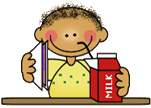 Bus info @ http://albany.k12.or.us/district/transportation/ or call (541) 967-4626
SCHOOL/OFFICE HOURS
SCHOOL HOURS = 7:55am—2:30pm*
*EVERY WED = EARLY RELEASE @ 1:30 pm
OFFICE HOURS = 7:50am-3:00pm
*Students are not to arrive at school before 7:50am as they are not allowed in the building & no supervision