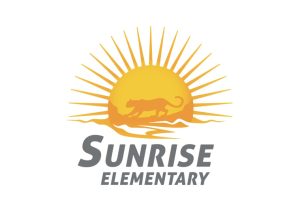 COUGAR NEWS
Week 41= June 12th – 16th, 2017
June 12-16th = NO B&G Club After school-You MUST contact the office to let us know what your student(s) After School plan is for this week!
June 12th (Mon) = FINAL Assembly in Gym @ 7:55am
June 12th (Mon) = Kinder Field Trip to Enchanted Forest @ 9:15am-2:15pm
June 13th (Tues) = 1st Grade Performance on Stage @ 2:00pm
June 14th (Wed) = NO EARLY RELEASE-School out @ 2:30pm
June 14th (Wed)=FIELD DAY:K-2nd@ 8:25-10:25am/3rd-5th @12:15-2:15pm—PLEASE make sure your student wears SNEAKERS or shoes that they can RUN IN!
June 15th (Thurs) = Kinder Completion Cake Party in Gym @ 10:00am
June 15th (Thurs) = 2nd Grade 3 Piggy Opera on the Stage @ 1:00-1:45pm
JUNE 16th (Fri) = 5th Grade Promotion & Reception @ 10:30am
June 16th (Fri) = NO CAP After school care-You MUST contact the office to let us know what your student(s) After School plan is for Friday 16th!
JUNE 16th (Fri) = LAST DAY OF SCHOOL—1/2 DAY RELEASE @ 11:30am—NO LUNCH SERVED
LOST AND FOUND – With the warmer weather, we have A LOT of coats on our LOST & FOUND rack that will be donated on the last day of school.  Please come in and see if any items belong to your student.
FINAL REGISTRATION @ Sunrise for the 2017-18 school year is required.
PLEASE MARK YOUR CALENDAR
The dates/times for Final Registration are:
Aug 8 & 9th (Tues & Wed) @ 11am-7pm
Aug 10th (Thurs) @ 7am-3pm
Aug 11th (Friday) – Office will be closed to public
WISHING ALL OUR SUNRISE FAMILIES A FUN & SAFE SUMMER BREAK!
REMEMBER TO READ EVERY DAY!
2016-2017 TOTALS = $530.65
May Totals = Box Tops = $50.80
May  Winners:
PRIMARY:  Beckner
INTERMEDIATE: Shank
Join Sunrise "REMIND"  A great way to receive important up-to-the minute messages and Information!  for TEXT – text @sunriseo to 81010 or to 541-504-6347 or EMAIL.  Join Today!
Bus info @ http://albany.k12.or.us/district/transportation/ or call (541) 967-4626
SCHOOL/OFFICE HOURS
SCHOOL HOURS = 7:55am—2:30pm*
*EVERY WED = EARLY RELEASE @ 1:30 pm
OFFICE HOURS = 7:50am-3:00pm
*Students are not to arrive at school before 7:50am as they are not allowed in the building & no supervision