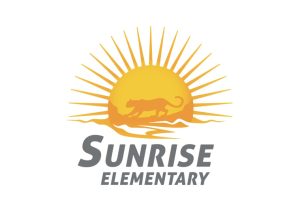 COUGAR NEWS
Week 3 September 17 – 21st, 2018
NEW SCHOOL HOURS:  7:50AM – 2:25PM 
WEDNESDAY EARLY RELEASE AT 1:25PM!
What's Happening This Week: 
Sept 21st (Fri) = PICTURE DAY!! Picture packets/order forms will be sent home on Friday 14th with your students. Your student MUST bring the order form/Payment with them (student can bring it earlier in the week & give to office so you don't forget!) Or…order on-line before the 21st @ www.mylifetouch.com and you must use our PICTURE DAY ID: FO528019Y0
Upcoming Events:
Sept. 26th (Wed) = Good News Club Starts!  This will be every Wed (when school is in session) at 1:25-2:25 in the Library.  Parents: A permission slip must be turned in and a pick-up plan in place before your student(s) may start.  Parents must be available to pick up students at 2:25 pm.  NO Transportation is available.  Permission slips available in the office.
Oct. 1-5th = 5th Grade Bike Safety – 2 classes
Oct. 9-11 & 16-17th = 5th Grade Bike Safety – 1 class
 Oct. 12th (Fri) = NO SCHOOL—B&G Club is open
Oct. 15th (Mon) = Immunization update deadline Grades K-5th
Oct. 18th (Thurs) = Kinder Field Trip to Grandpa's Pumkin Patch at 8:30 – 10:15 am
Oct. 19th (Fri) = NO SCHOOL—B&G Club is open
Oct. 24th (Wed) = CONFERENCES after school—Times TBA
Oct. 25th (Thurs) = CONFERENCES All-Day—Times TBA
Oct. 25-26th (Thurs/Fri) = NO SCHOOL
TARDIES: we are asking parents to make sure their students are ON TIME to school-students should be in their classroom by 7:50am—if they arrive after 7:55am they must come to the office and get a tardy slip and we will be monitoring those this year.
Remember…7:55 is to late to arrive!!
K-2nd PICK-UP DOOR SCHEDULE: The front door will NOW unlock @ 2:30pm on M-T-TH-F and 1:30pm Wed. This way the students can be in class until the bell @ 2:25pm and will be IN the cafeteria ready for parents to pick them up. We have had issues with parents taking kids from the teacher line as they try to go into the Cafeteria and that is unsafe because the teacher does not know that the student has been taken by their parent.
SMENCILS are BACK!! We have DISNEY DESCENDANTS SMENCILS FOR SALE !!
Smencils are only $1/each and all money goes towards Sunrise !
Buy one or two in the Office!
*EVERY WEDNESDAY IS EARLY RELEASE @ 1:25pm
**EVERY FRIDAY ASSEMBLY (unless noted or no school) @ 2:00pm*
Office Hours – 7:30am – 3:00pm
Students are not to arrive at school before 7:40am – we have no supervision until that time.