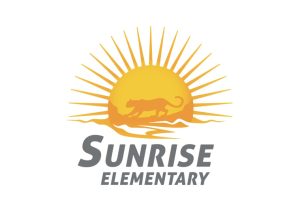 COUGAR NEWS
Week 34, April 23 – 27th, 2018
What's Happening This Week: 
ALL WEEK – 5th Grade Bike Safety
THURSDAY – SUNRISE TALENT SHOW AT 6:30pm
THURSDAY AND FRIDAY – B&G CLUB IS CLOSED – PLEASE LET US KNOW WHAT YOUR STUDENTS AFTER SCHOOL PLAN IS FOR THOSE 2 DAY.
Upcoming Events:
May 1st (Tuesday) = KINDER 2018-19 ORIENTATION & PRE-ENROLLMENT MEETING @ 5:30pm in Cafeteria. Children who are 5 years old on or before September 1st, 2018 and are in the Sunrise school boundary are eligible to enroll for Kinder at Sunrise. IMPORTANT to attend!
May 1st (Tuesday) PTT Meeting at 6:30 pm – It will follow the Kinder Meeting – We would love for new Kinder parents to attend.
May 7th – 11th = Staff Appreciation Week – May 8th – Teacher Appreciation Day
May 15th (Tuesday) = KINDER (2018-19) Pre-enrollment forms due
May 14th – 18th = Dibels Testing Week
May 14th – 18th = Book Fair – BOGO
May 28th (Monday) = NO SCHOOL – MEMORIAL DAY – B&G Club closed.
IMPORTANT 2018-19 REGISTRATION INFO:
 Greater Albany Public Schools will be using online services for student registration and applying for free/reduced meals for the 2018-19 school year.  An impIortant information flyer was included with your child's semester report card.  If you did not receive this flyer, please contact the school office or go to www.albany.k12.or.us > Parents > Online Registration to download the flyer.  Thank you!
SMENCILS 
NEW NINJA TURTLES SMENCILS FOR SALE !!
Along with Spring & Original Smencils are only $1/each and all
money goes towards  Sunrise !
Buy one or two in the Office!
SCHOOL STARTS AT 7:45am—Your student(s) should be at school by @ 7:40am to be in class on time.
*EVERY WEDNESDAY IS EARLY RELEASE @ 1:40pm*
*EVERY FRIDAY ASSEMBLY (unless noted or no school) @ 2:15pm*

SCHOOL HOURS = 7:45am—2:40pm*
*EVERY WED = EARLY RELEASE @ 1:40 pm
OFFICE HOURS = 7:40am-3:10pm

*Students are not to arrive at school before 7:35 am as they are not allowed in the building & no supervision.