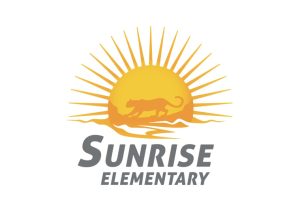 COUGAR NEWS
Week 7  October 15th – 19th , 2018
DROP OFF IN THE MORNING: Parents..we have had some issues in the beginning weeks of school when parents are pulling into parking spots in front of the school; especially into the 1st spot closest to the cross walk. PLEASE slowly and carefully pull ALL THE WAY IN into the spots. (not any of your car sticking out into the lanes) We have almost had open car doors hit which means that people getting in or out of the car could be in danger as well.  Parents MUST NOT BLOCK the lanes of traffic in anyway. If you cannot find a parking spot on the street or in the parking lot across the street, please circle the block. We want to make sure that EVERYONE is SAFE! Thank you for your cooperation.
What's Happening This Week: 
Oct. 15-16th – 5th Grade Bike Safety:  Mrs. Boland's Class
THURSDAY –  Kinder Field Trip to Grandpa's

Pumpkin

 Patch at 8:30 – 10:15 am
FRIDAY – NO SCHOOL—B&G Club is open 
Upcoming Events:
Oct. 22-25th = BOOK FAIR on STAGE = Mon/Tue 11:15-12:15 & 2:25-3:25, Wed. 11:15-12:15 & 1:25-7:00pm (Conferences) & Thursday during Conferences
Oct. 23rd (Tue) = VISION SCREENING – All Grades
Oct. 24th (Wed) = PICTURE RE-TAKE DAY!!
Oct. 24th (Wed) = CONFERENCES after school—3 – 7 *Call if you have not scheduled
Oct. 25th (Thurs) = CONFERENCES All-Day—7:40-11:00, 12:00-4:00 & 5:00-7:00pm *Call if you have not scheduled
Oct. 25-26th (Thurs/Fri) = NO SCHOOL B&G Club is open
Oct. 31st (Wed) = Costume Serpentine Parade @12:45pm. Look for flyer to be sent home as it gets closer with more info.
Nov. 2 – 16th = 4th Grade Swim School at 10:30 – 12:00 (except Nov. 7th, 12th & 14th)
Nov. 12th (Monday) = NO SCHOOL – VETERANS DAY – B&G Club Closed
EVERY WEDNESDAY IS EARLY RELEASE @ 1:25pm*
*OPTIONAL AFTER SCHOOL EVERY WEDNESDAY = GOOD NEWS CLUB @ 1:25-2:25pm—MUST TURN PERMISSION SLIP INTO THE OFFICE before your student can start.
*EVERY FRIDAY ASSEMBLY (unless noted or no school) @ 2:00pm*
TARDIES: we are asking parents to make sure their students are ON TIME to school-students should be in their classroom by 7:50am—if they arrive after 7:55am they must come to the office and get a tardy slip and we will be monitoring those this year.
Remember…7:55 is to late to arrive!!
K-2nd PICK-UP DOOR SCHEDULE: The front door will NOW unlock @ 2:30pm on M-T-TH-F and 1:30pm Wed. This way the students can be in class until the bell @ 2:25pm and will be IN the cafeteria ready for parents to pick them up. We have had issues with parents taking kids from the teacher line as they try to go into the Cafeteria and that is unsafe because the teacher does not know that the student has been taken by their parent.
HALLOWEEN AND SPORTS SMENCILS are HERE!!
Smencils are only $1/each and all money goes towards Sunrise !
Buy one or two in the Office!
Office Hours – 7:30am – 3:00pm
Students are not to arrive at school before 7:40am – we have no supervision until that time.